Today I took a day trip to Philadelphia with my master's program to visit The Barnes Foundation. It was my first time visiting Philadelphia; however, since our sole purpose for visiting was to view the Barnes Collection, I was unable to get a real feel for the city.
The Barnes Foundation is an educational art and horticultural institution that was founded in 1922 by Albert C. Barnes. The foundation was formerly located in Merion, Pennsylvania, a suburb of Philadelphia, before being moved to downtown Philadelphia; however, the Merion campus is still the site of the Barnes's Arboretum. I definitely recommend watching the documentary The Art of the Steal (currently available on Netflix Instant), which examines the foundation's very controversial move to Philadelphia. The Barnes Foundation possess about $25 billion worth of art consisting primarily of works by Impressionist and Modernist masters.
Unfortunately, photography is prohibited inside the collection and exhibition galleries so I do not have any art to share, but I definitely recommend visiting the foundation's site to get an idea of what the collection consists of.
http://www.barnesfoundation.org/
If I had to pick a favorite work of art that I saw today, it would probably have to be Matisse's Le bonheur de vivre. It was truly amazing to see how intensely beautiful the colors are in person despite having faded over time. I also particularly enjoyed the actual placement of the work within the collection – it is located on the second floor, tucked away in a little alcove.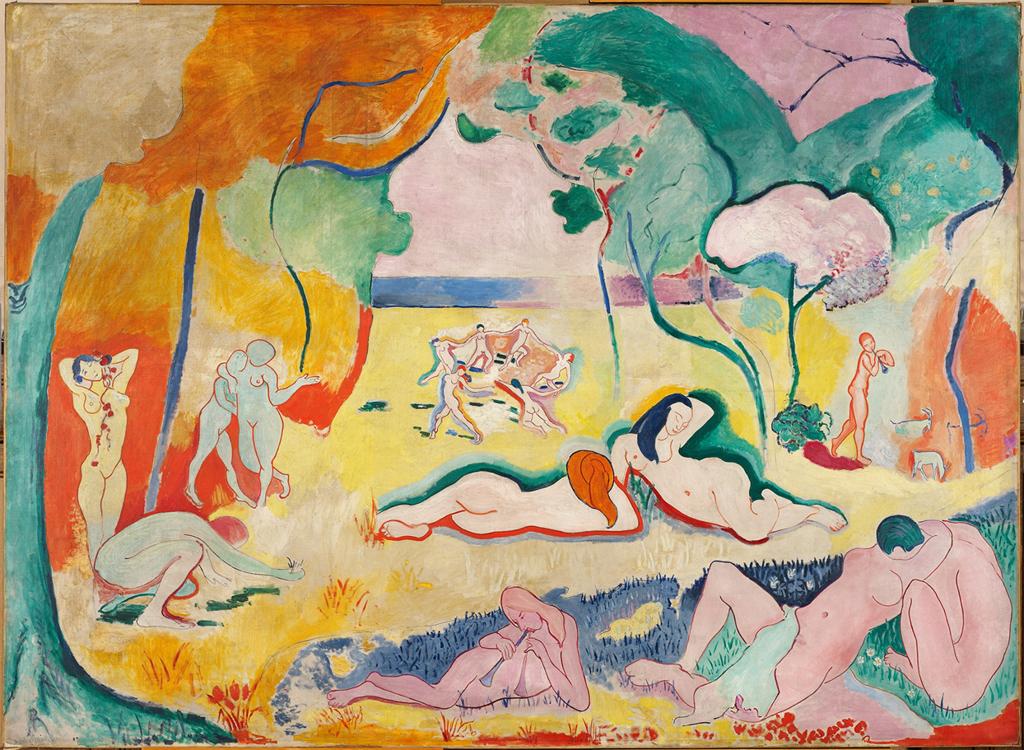 {Henri Matisse Le bonheur de vivre (The Joy of Life) 1905-6}